Rectangular Air Ducts
Can Klima Teknik produces galvanized or stainless rectangular air ducts and fittings of all sizes and thicknesses from 0,50 mm to 1,20 mm according to Smacna and TSE standards.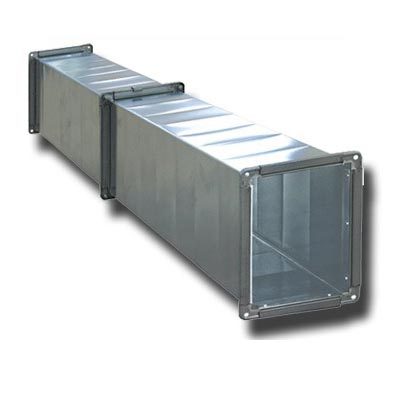 The rectangular air ducts are sealed at the highest level with our own product flange profile and fittings.
Our company, which has 4 duct departments with its capacity to produce directly in both our factories and abroad-domestic sites, is proud to serve our esteemed customers with its professional staff.
Standard product features
20 mm flange profile and corner piece are used in 0 mm - 1000 mm range.
30mm flange profile and corner pieces are used in the range of 1001 mm - 2500 mm.
All flanges and corner pieces to be used have TSEK certificate.
The Pittsburg lock is used as closing feature of the ducts. Suitable for Smacna standards and DW 144.
Anti-bacterial mastic is used to provide leakproofness in all channels.