The requirements of the room to be conditioned vary over time depending on the outdoor conditions, the season, the purpose of use.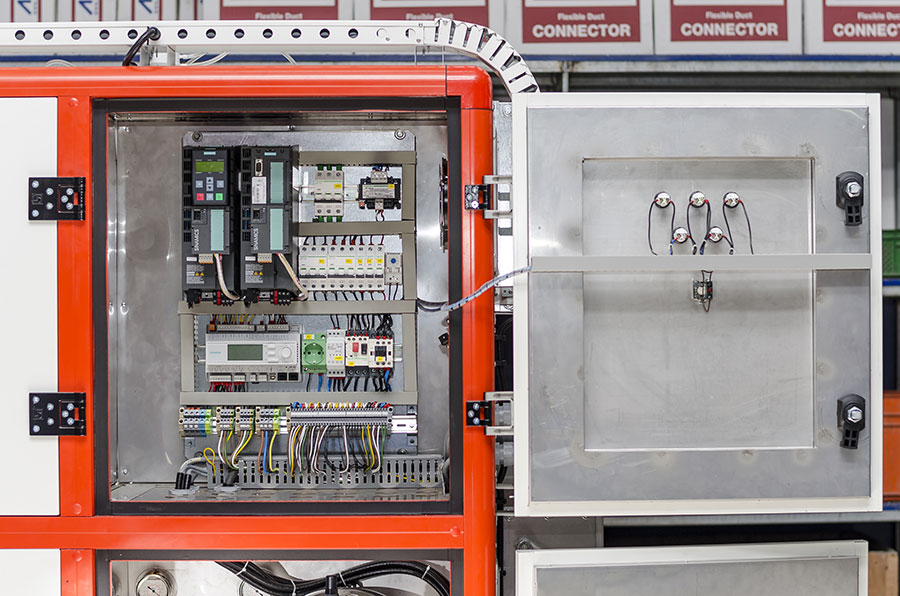 According to these different situations, it is necessary to use Automation System in order to ensure the desired comfort conditions and to keep them under control.
Control and continuity are ensured for ambient conditions.
Energy-saving, by consuming power as needed.
All functions of AHU can be monitored and controlled from a single point.
Maintenance of the air handling unit can be monitored via specified control points continuously and precautions can be taken if necessary.
Filter pollution can be monitored; changes are made at the right time.
The frequency inverter can be used to change the engine speed, variable or constant air flow can be provided.
High safety measures can be applied for emergency situations through fire scenarios.
The capacity is controlled by two or three way valves.
Proportional capacity control for electrical heaters is provided by thyristor valve.
Damper openings can be controlled on/off or proportionally using damper motor.
High safety measures are taken by freezing thermostat, temperature alarm, pressure alarm, filter pollution alarm, high current alarm, air flow control alarm.
AUTOMATION EQUIPMENT
All applications in the designing and manufacturing of the panel are made to comply with the CE directives. At the control panel, there are control card and connection points of all sensors which can provide easy integration to BMS via system protocols like BACNET, Modbus. In order to keep the temperature inside the panel under control, a circulation fan, a ventilation fan and, if necessary, a panel air conditioner are installed in the panel.
Differential Pressure Switch
Humidity and Temperature Sensor
Damper Motor
Freezing Thermostat
Frequency Converter
Flow Control Valve
Flow Switch (optional)
Indoor Air Quality Sensor (optional)
CO2 sensor (optional)