Panel Type Air Handlers
Panel types of textile air handlers are designed to maintain high volumetric flow capacities up to 300.000 m³/h with leak-proof characteristic.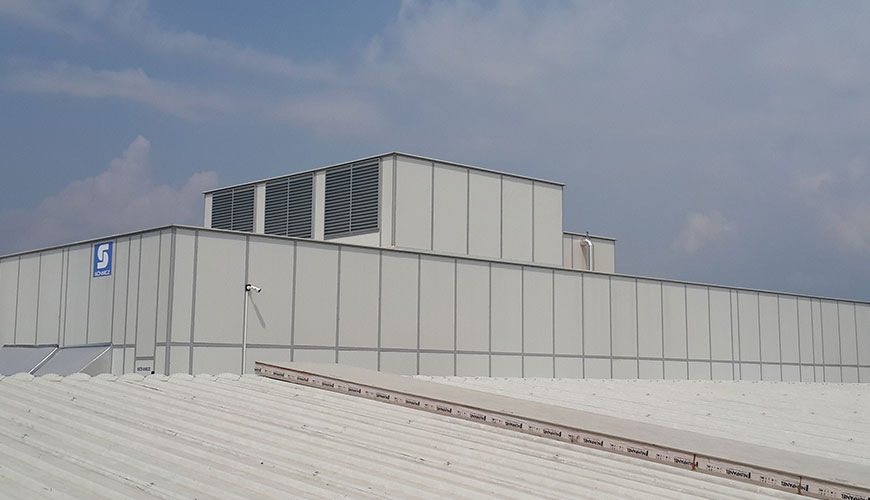 Easy installation and serviceability are important at each step of the construction. Does not damage building's static structure due to its lightness. Adapting to capacity changes in the area can easily be achieved.
While the design providing easy allocation, with a mounting on site option makes every unit possible to fit every location. Mounting on site option starts with manufacturing the parts and sending them to site. Ready parts and equipment are mounted at site by our team. This option lets the customer put units in mechanical rooms which are enclosed and impossible to carry from within the openings/doors.